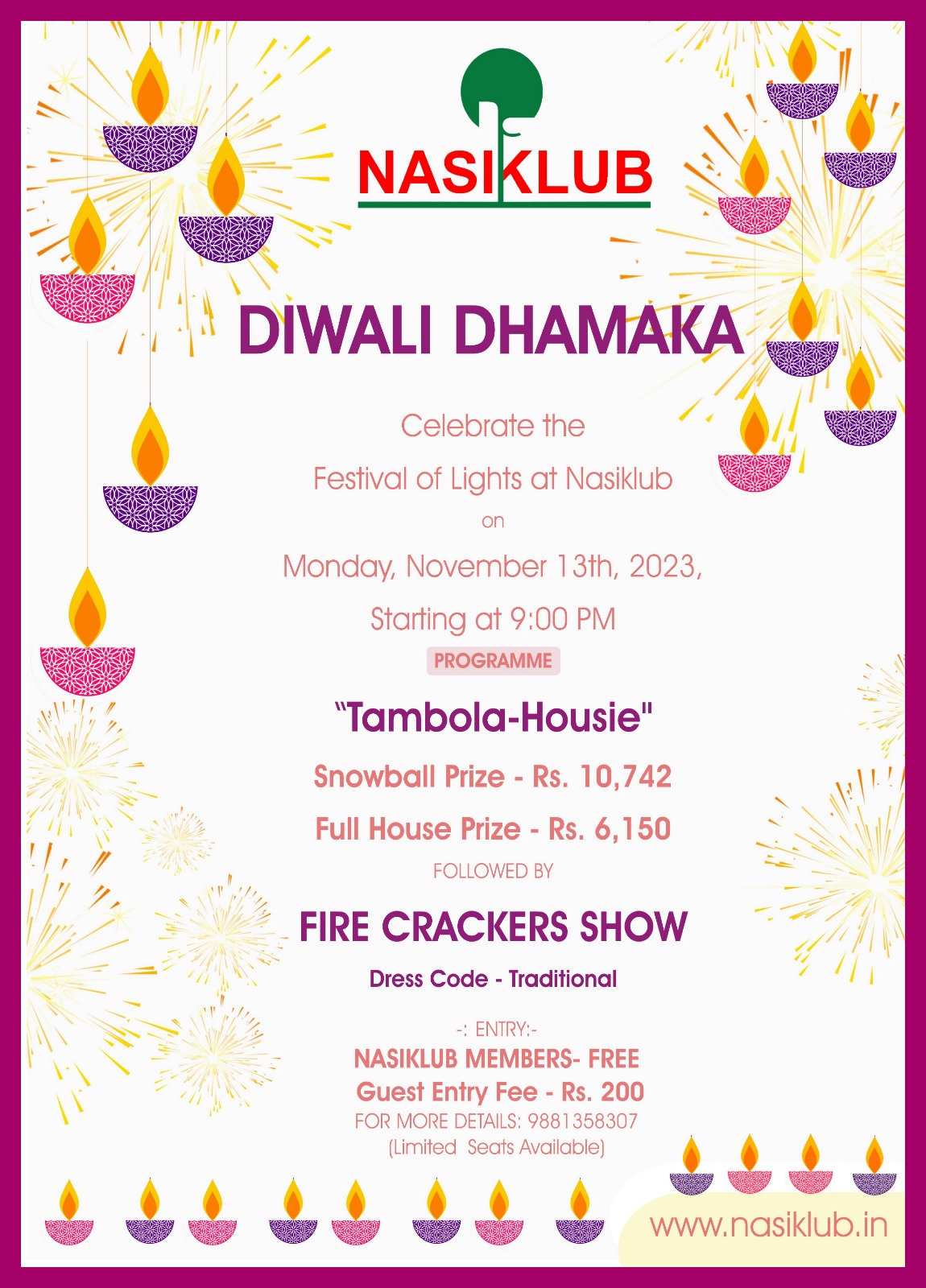 DIWALI SPECIAL – TAMBOLA _ HOUSIE & FIRE CRACKER SHOW
36
36 people viewed this event.
Monday, 13th NOVEMBER 2023, 9 pm. Onwards,
SNOWBALL – RS. 10742/- IN 45 COUNTS. FULL HOUSIE RS.6150/-
Dress Code – Indian Regional Festival Costume
Members Please Note: –
1) Nasiklub members attending 2 consecutive Tambola & guests attending 3 consecutive Tambola will be eligible for the snowball prize. 2) Members with valid membership cards will only be registered as a member.3) Please mark your presence in the entry register. 4) Kindly note first round will start at 9.20 pm.5) Guest entry Rs.200/- P/H.